1) My friend Naz was in town this week.
We had not seen each other in four years! Seriously, the last time we were together Kyan was just an itty bitty baby and Karis wasn't even supposed to happen at all!
We went where we always go when we have company: Rendezvous! It never disappoints. Ever. I routinely tend to think that Memphis in general kinda sucks but then I remind myself that we really do have the best BBQ in the world.
2) The dress I'm wearing in the above pic is my new favorite.
Reason #92340923428 I'll never be a fashion blogger: I don't know how to edit out dirty laundry piles from behind me in pictures
Anyhow. I love that dress. Love it! I was actually walking through the mall when I saw the dress on a manequin. I'd never been in the store before (and I'm totally spacing on the name now) because I thought it was probably too teeny bopperish. I went in specifically for that dress. And ended up discovering lots of cute clothes at good prices. Love when that happens.
3) This is Jaidan's first week in his classroom with his teacher. He got in timeout - along with several other kids in his class - on Monday and ended up missing part of his recess. It must've really set him straight because, according to the teacher, he's been pretty much perfect since. In fact, he was even picked to be line leader yesterday because of his good behavior. I can't even begin to tell you how proud I am of that little booger! After the rough start on Monday, I was afraid we were going to be in for a long adjustment period. But I think he's going to be a-ok.
4) I went to Victoria's Secret the other day looking for a strapless bra. Yeah. They can keep their $55 bras. BUT. While I was in there I found this: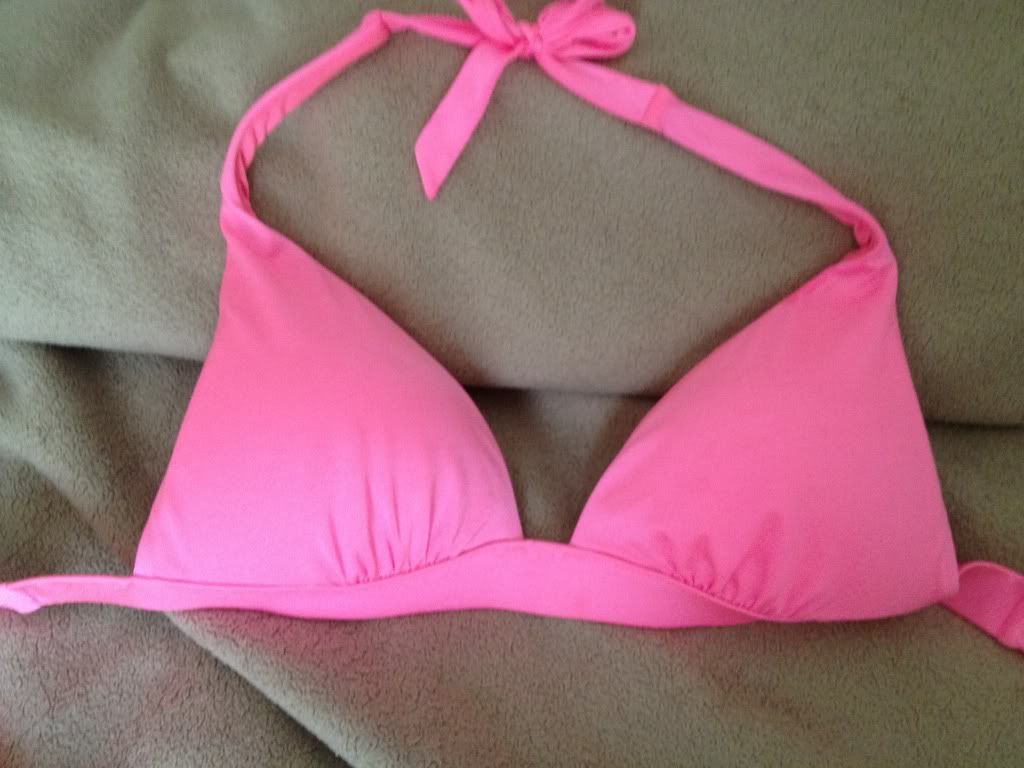 Best $15 I've spent in a long time because
a) it was like 80% off the original price
b) it's a bathing suit top that gives me the appearance of having BOOBS
5) #photoadayaug pics for the week: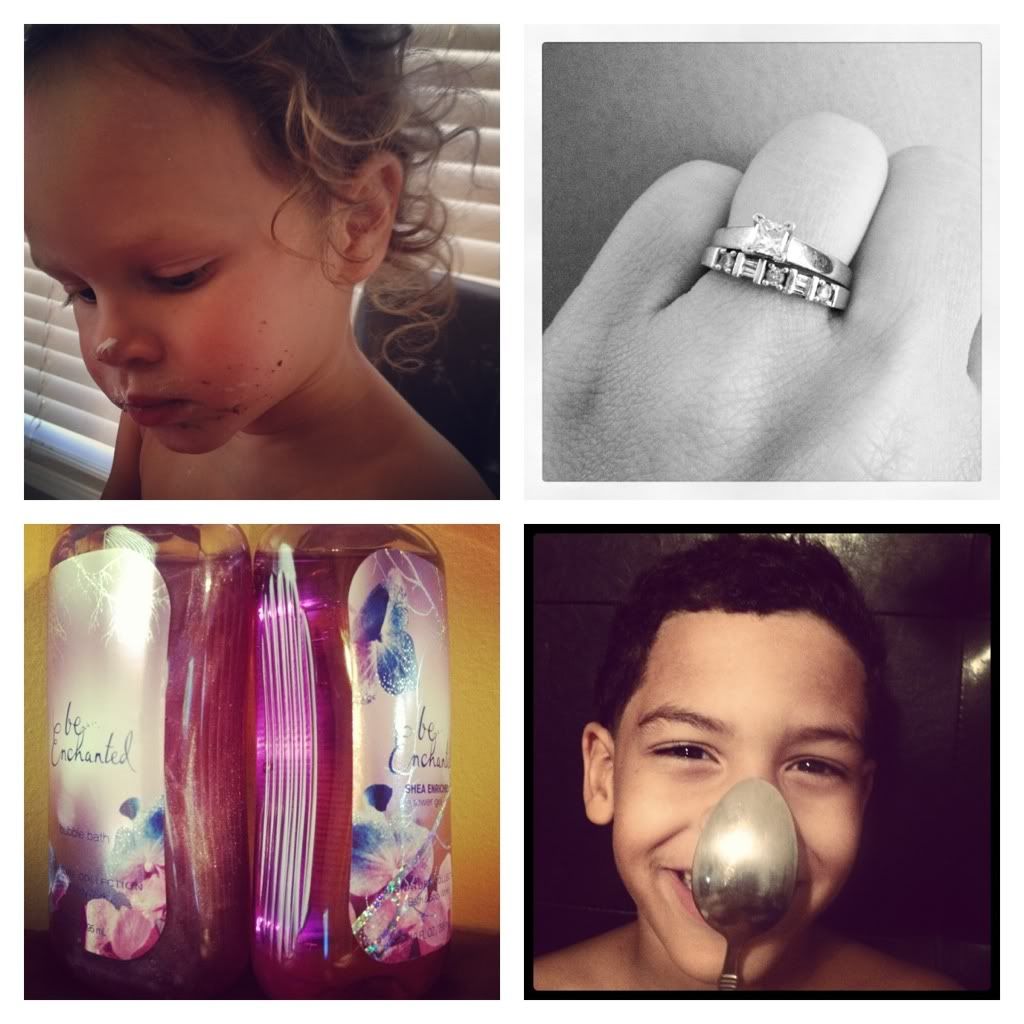 8/9 - Messy
8/10 - Ring
8/11 - Purple
8/12 - Spoon
8/13 - Simple
8/14 - Arrow
8/15 - Ready
6) The winner of the
Creativity for Kids craft kits
is *drum roll please* . . . Dusty! Congrats girl - and enjoy!
7) I'm going through withdrawls from the Olympics. What do I waaaaatch now that they're over? I'm so ready for college football. And the return of all my favorite shows. So, basically, I'm ready for fall.
8) Jaidan and Kyan have made friends with a little boy who lives down the street. He's in kindergarten this year also (and, funny enough, the family also has a girl who is in seventh grade -- just like Z -- and a baby girl who is two. Crazy!). Once they are out of school, if Jaidan and Kyan aren't down at N's house then N is over here playing with the boys. He even ate dinner with us the other night. I'm so glad they have a friend, someone they can play with, who is just right here.
9) Have you seen
Rich Kids of Instagram
yet? Some crazy ish! I think every time a 15-year-old posts a picture of themself duck-facing with a bottle of Dom, they should be forced to spend an hour flipping through the Instagrams of a middle class Mommyblogger (i.e. what she had for breakfast, her feet, 2834283 pictures of her children with chocolate on their faces). I'm just sayin'.
10) I big puffy heart this:
Problems in the 90's.
Word, brother. Word.