Eddie worked nights last week. When we first found out he'd be on nights, we decidede that we
would
be productive. We had a long list of things we'd get done. We were going to replace the blinds the children have destroyed. We were going to start cleaning out the garage. Eddie was going to set up a home network/ nerd thing he's all excited about. There was more. I don't remember what all. But there was a lot. Instead of doing any of these things, we were lazy. Isn't the week between Christmas and New Years pretty much
made
for being lazy? Thought so.
I also had in my head that I was going to scrap ALL of my 25 Days of Christmas pictures. I was going to finish everything! And maybe I'd even go ahead and order a book. Yeah. I got one page done: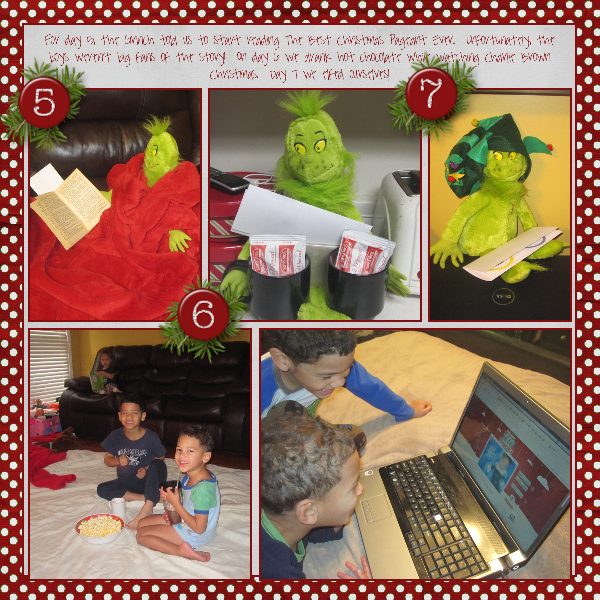 And I did
that
page in about eight minutes. Ahhhh. Maybe I'll get our Christmas book done by . . . um . . . next Christmas.
Just a reminder: I'm doing a giveaway for the
MyMemories
scrapbooking software. Then you can create pages just like the one I made. ;) Just go
here
and leave a comment. There are only three comments so far (I think I did a giveaway at the wrong time of year! Everybody has been lazy with their blog reading) so your chances of winning are very good.