Don't you get the sense tonight
That for now the world is right
And as another Christmas ends
My mind drifts and once again
I'm thinking like a six-year-old
Only 364 360days to go
It always comes and goes so fast, doesn't it? I feel like we should still be in the thick of summertime and yet, here we are, another Christmas come and gone.
Things were very low-key for us this year. Christmas Eve was the five of us (my stepdaughter was with her mother and her family) and enough food for twenty. The kids each opened one present - their Christmas jammies - before bed. We sprinkled reindeer food on the yard and tracked Santa on NORAD and left cookies and Coke Zero for the big guy.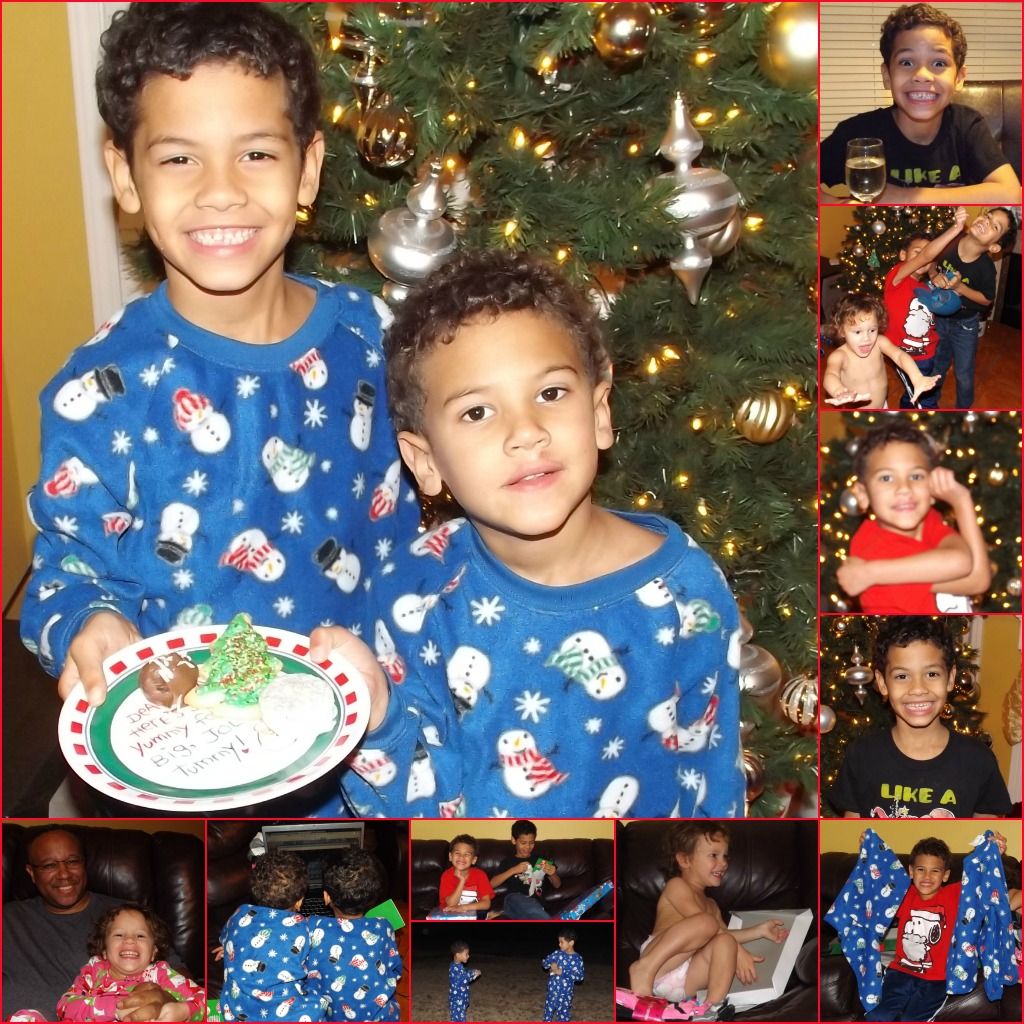 I woke up at 5:30 on Christmas morning, made a Christmas tree out of cinnamon rolls, and waited, waited, waited for the kids to wake up. I finally got Jaidan up at 7:00 and he quickly woke up every one else in the house. Presents were opened and Kyan proved why Christmas was practically invented for four-year-olds with his proclamations of "THAT'S JUST WHAT I WANTED!" about every.single.thing he opened.

Karis refused to open any of her presents. The boys each got a pair of Razorback slippers and Karis seemed to think these were Stompeez. This caused a few tears on her part and, "I wan' STOMPEEEEZ!," a fit that was finally resolved when her dream pet was opened for her. Apparently any infomertial crap would suffice. She was a happy girl, though, when she opened up her new puppy. Not only has the dog gone everywhere with her but she's also been carting around the box it was packaged in. That girl. Good thing she's pretty . . .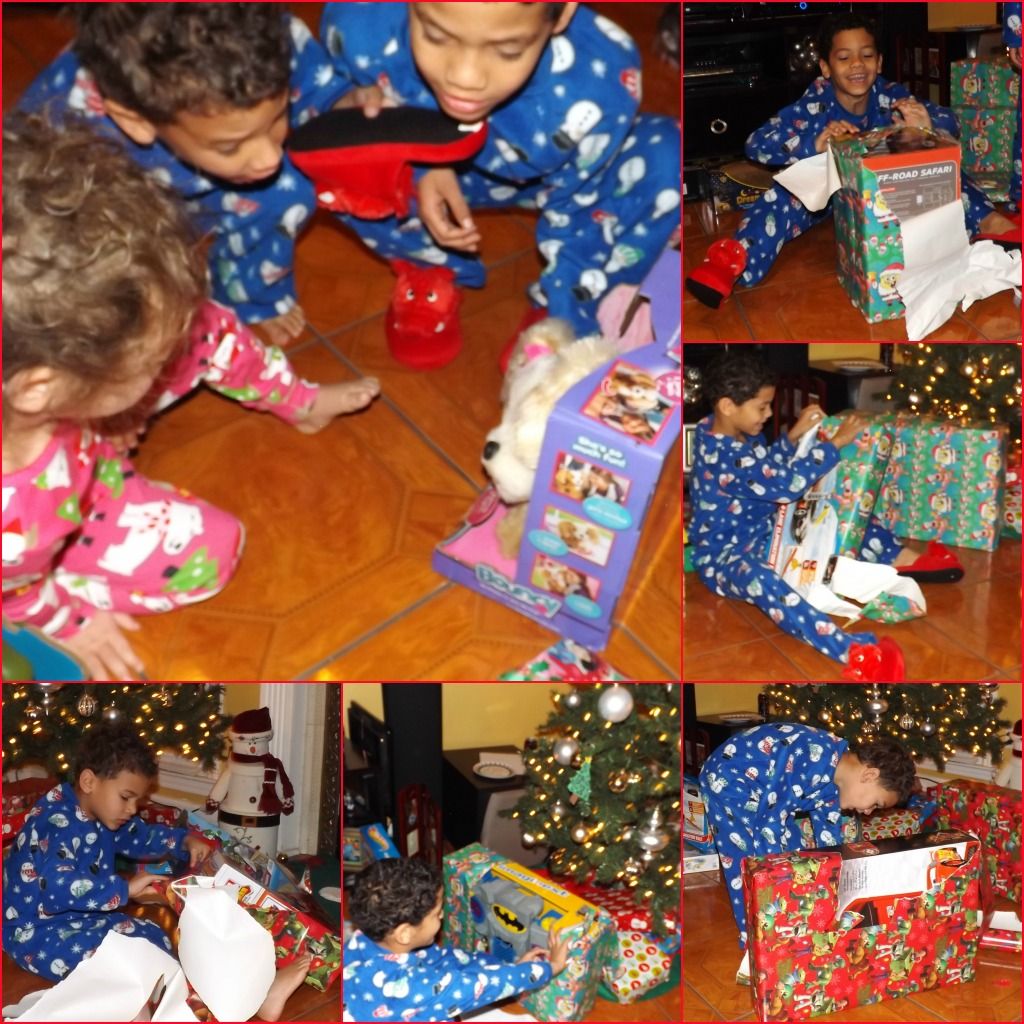 Christmas at my grandmother's house was cancelled but she dropped by our presents on her way to North Carolina. She and my Aunt Sue and Uncle Tom stayed for a few minutes while the kids tore into yet a few more presents. Later in the morning we Skyped with my mom so she could see the kids opening their gifts from her. We spent the remainder of the day playing with new toys, laying around, eating, and waiting for Storme and Cheyenne to drive in from Arkansas.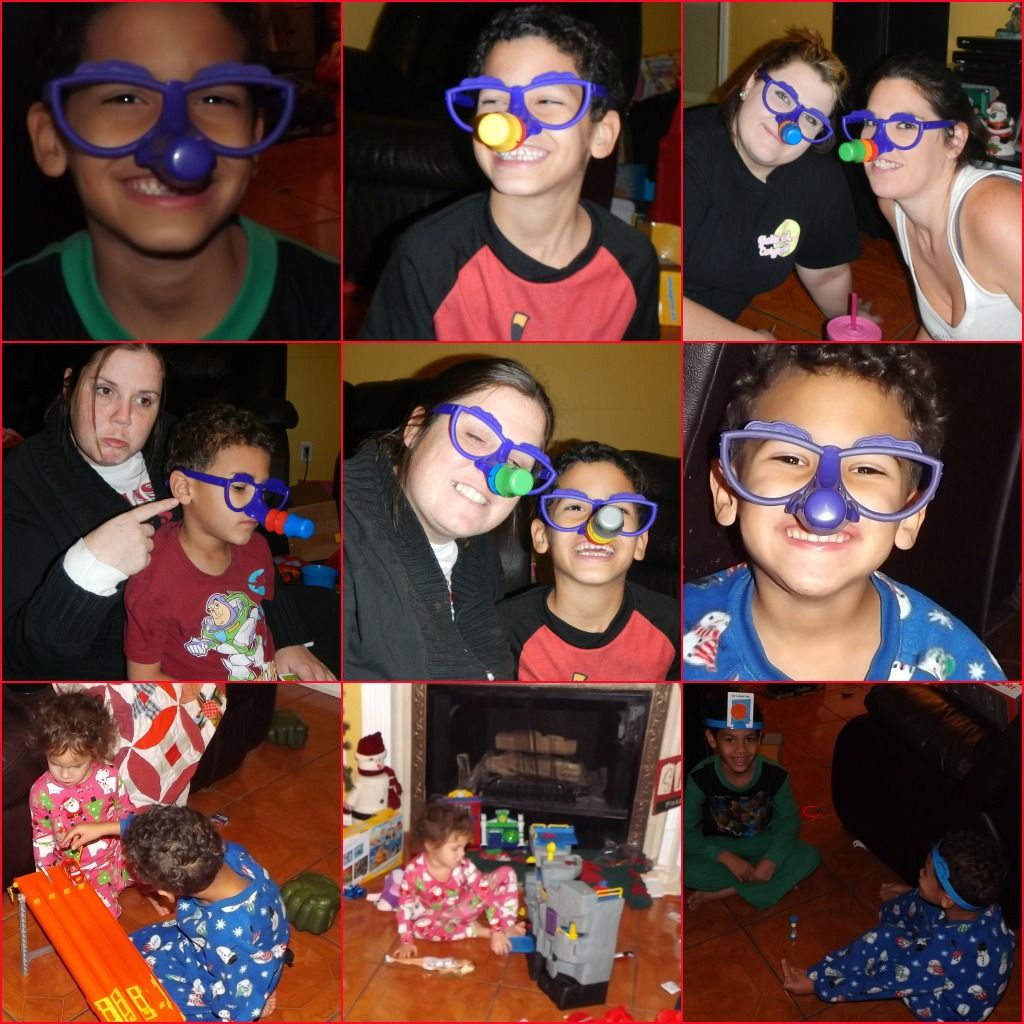 As is usually the case, some gifts were much more appreciated and played with than others. Kyan had been asking for a Spiderman Stunt City for months - literally, months - and the thing has been played with a total of about twenty minutes since Tuesday morning. On the other hand, everyone has enjoyed Jaidan's Batman Batcave and Kare Bear's Barbie car. Santa also gifted us four different board games. Our favorite? Fibber. Seriously. Go buy this game. Go buy it now. You don't even need kids to enjoy it.
We didn't have a white Christmas in Memphis. We did, however, wake up to this the morning of the 26th: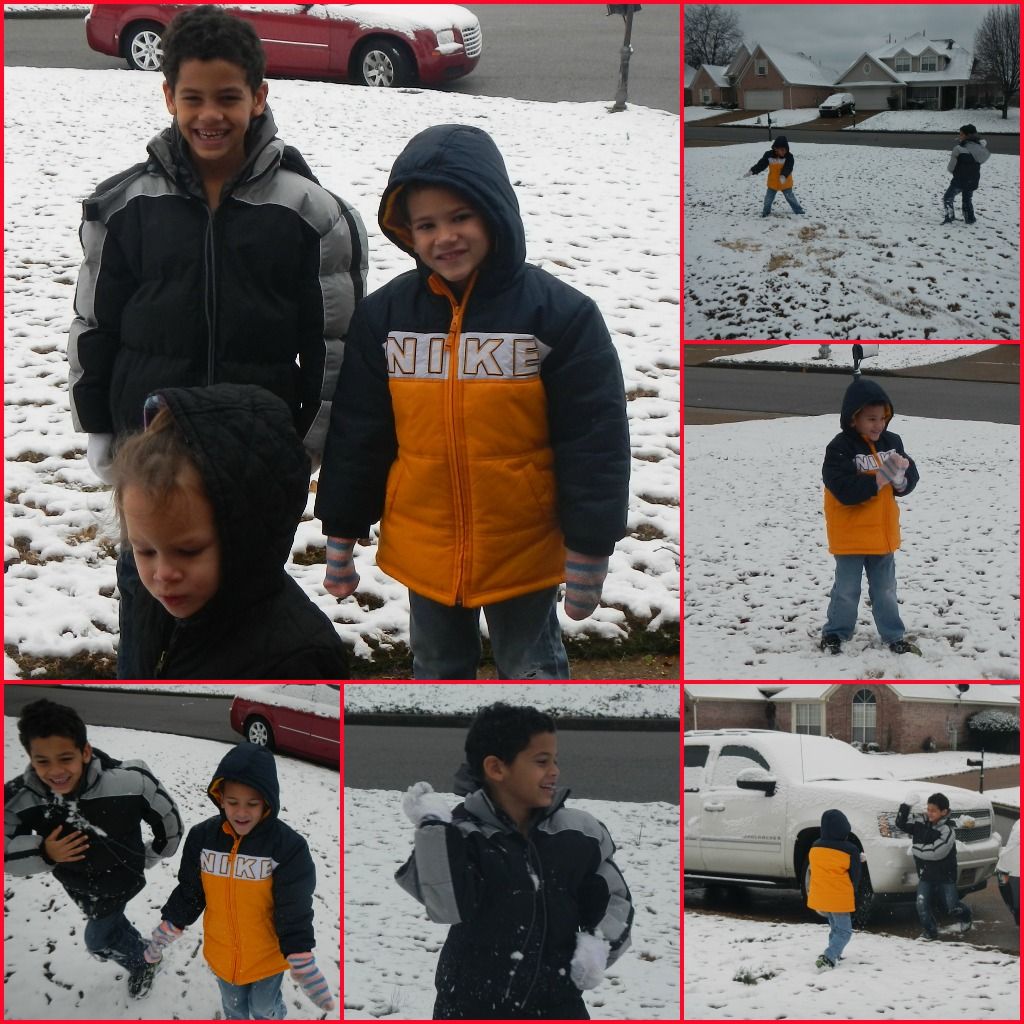 My home state of Arkansas was hit with record snowfall. My Facebook feed was full of pictures of yard sticks a foot deep in the snow. We just got a small dusting, though, and you know what? No complaints here! It was plenty for the kids. Kyan woke up saying, "now it's REALLY Christmas!" and Karis kept dragging me to the door and saying, "Wook, Mommy, SHNOW!" Last year the kids got hats and gloves in their stockings and we didn't have any snowfall all winter. This year I was so unprepared that they wore socks on their hands! Mommy fail.
All in all, we had a really great Christmas. There were a few glitches in plans. But, man, it was great to lay around on Christmas day. It was wonderful spending a few days with Storme and Cheyenne. And the best thing was the joy in my kids' eyes. There's just something about Christmas morning with toys everywhere and wrapping paper all over the place that shows you just what a wonderful life it is.