1) I AM GOING TO VEGAS NEXT MONTH. I repeat: I AM GOING TO VEGAS NEXT MONTH.
I didn't think a girls trip to Vegas was going to happen this year. I really didn't. But everything just fell into place and I AM GOING TO VEGAS NEXT MONTH. I'm not excited at all. Not even a little bit!
I AM GOING TO VEGAS NEXT MONTH!
2) I'm totally crushing on Ryan Lochte. I realize that makes me one of the 99.9% of heterosexual female Americans lusting over The Lochtenator but BACK OFF BITCHES. He is MINE.
3) I love the Olympics! Always have. Remember back in 1996 when they were in Atlanta and the Amerian women went all "girl power" on everybody and just
owned
the games? Best.Olympics.Ever. They are always fun though and I'm really enjoying watching them with my family. Jaidan is very into them this year as well. We've been sitting down to watch them every night. He is also a Lochte fan, though, his has more to do with Riles' swimming ability rather than the way he fills out a speedo. Wait, what?
I am, however, irritated with both NBC (spoiled the Lochte and Missy Frankllin wins) and Facebook (spoiled the gymnastics). Assholes.
4) Everybody should read this article:
http://www.huffingtonpost.com/conor-gaughan/chick-fil-a-homophobia_b_1711566.html?utm_hp_ref=fb&src=sp&comm_ref=false
5) I gained, um, six (I think?) pounds on my back-to-back vacations. I was expecting at least a 10 pound gain so I was all like "Woo Hoo! Go Brandi! Here, have a brownie!" Fail. I've gained a few more since being home. I've been back on track with eating and working out this week. Which means I've pretty much been a raging bitch. Yay!
6) I spent four hours in the DMV the other afternoon. Four hours. Tennessee - or at least this particular office in Memphis - is absolutely ridiculous in that they make you stand in line
just to get a number
from the lady at the information desk. I was in that line for 45 minutes. Then I waited
for hour
while their computers went down four times. Yeah. Also, it smelled like this peculiar mixture of ass and crackhead. I would rather try to make a connection with a 20 minute layover at the Atlanta airport than ever go into that DMV office EVER again.
7) #photoadayjuly and #photoadayaug instagrams for this week: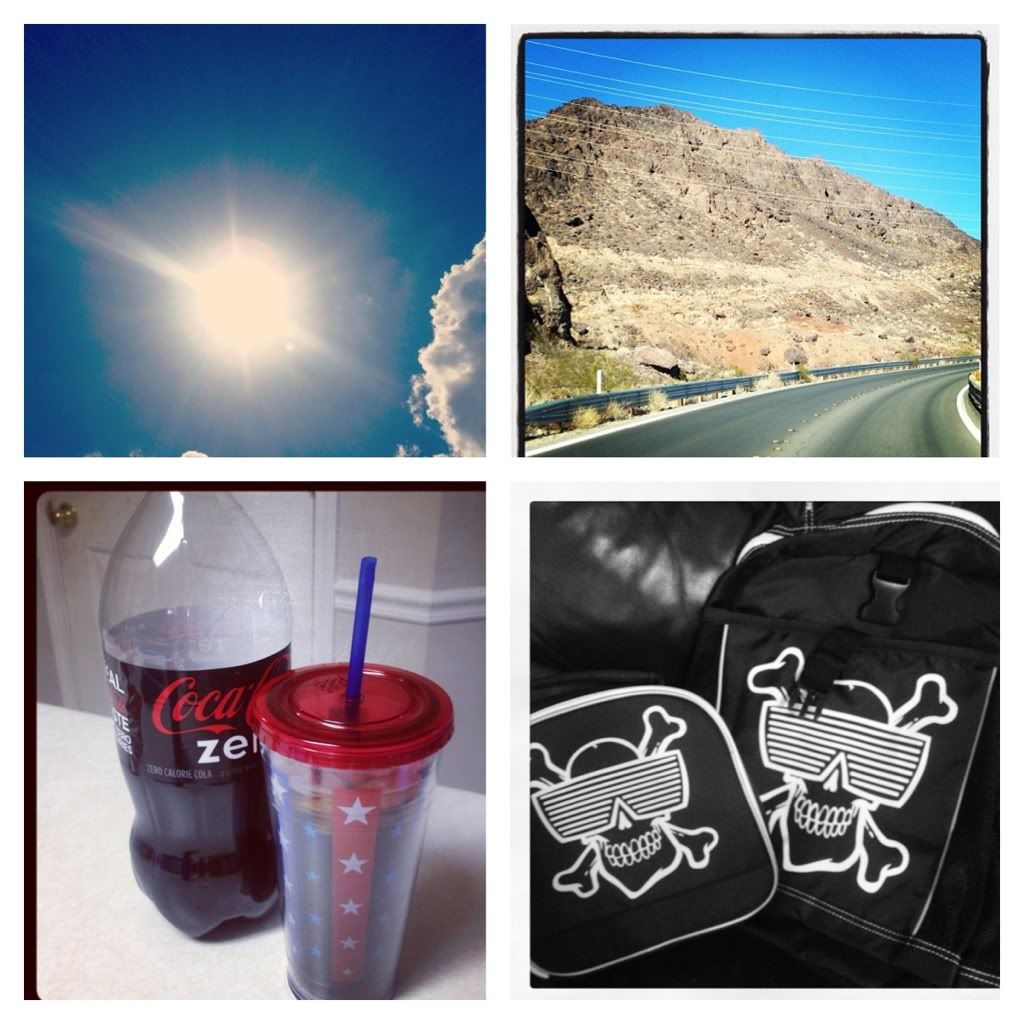 7/26 - Sunshine
7/27 - On the road (that picture was taken in Nevada)
7/28 - Cup
7/29 - Last thing I bought (school stuff for the Birds)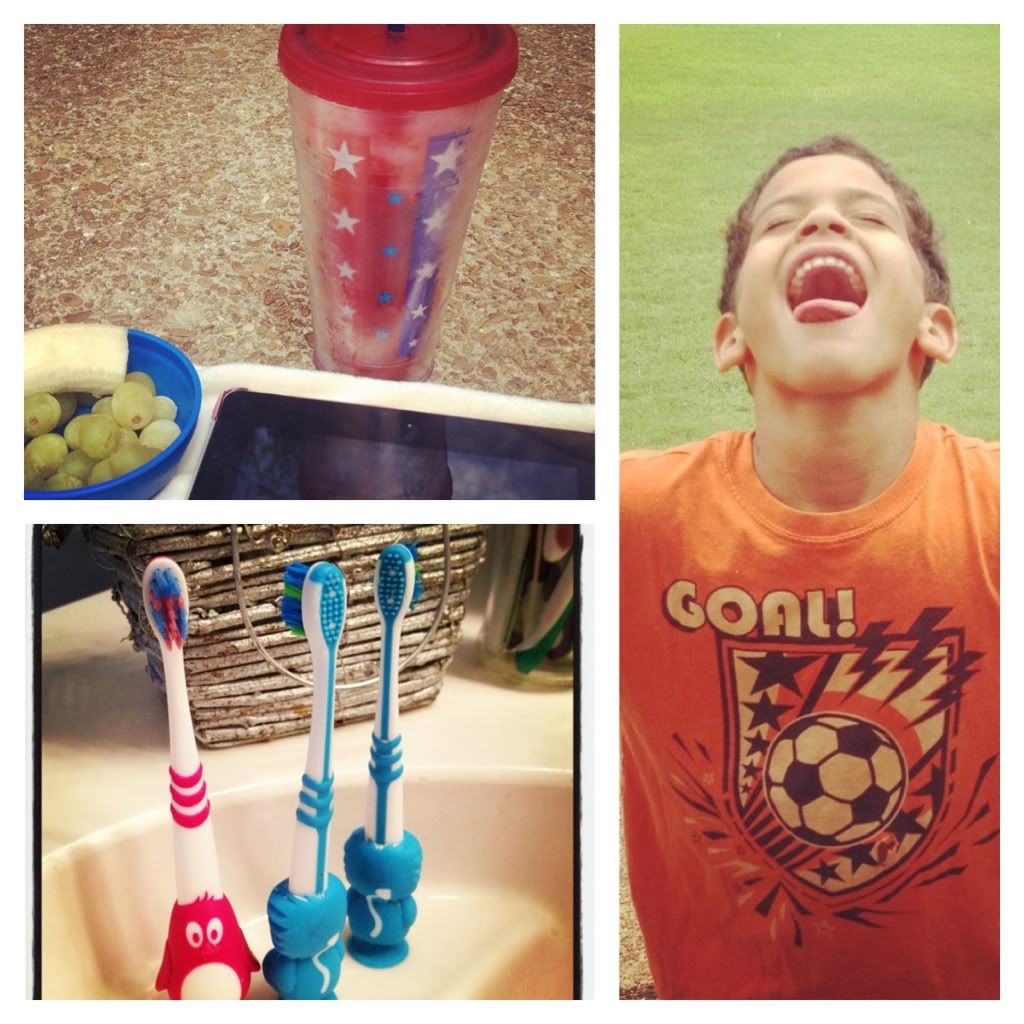 Day 30 - Calm
Day 31 - Toothbrush
Day 1 - Outside
8) You know how we all have that moment where our kids say something inappropriate and we're not supposed to laugh but we can't help it? Yeah. The other day Kyan was playing some kind of Jake and the Never Land Pirates game on the computer when I heard him yell, "take that, you scurvy asshole!" Dead.
9) Barack Obama keeps emailing me. He wants me to go to his birthday dinner. I need to figure out a way to let him know that the best way to solicit campaign donations would be to offer a night of us time to watch Dateline and drink wine with a couple of bored housewives.
10)