1) I was all kinds of out of sorts last summer. I blamed it on the fact that 2011 was a Big Fat Bitch and the summer just sucked, sucked, and sucked some more. Well, I'm all of sorts
this
summer and you know what? 2012 has NOT been a Big Fat Bitch and the summer hasn't sucked. Maybe I can blame the "out of sorts" feeling on all the travel. Or maybe the summertime - as much as I love it with it's flip flop and ice cream and swimming goodness - just
does that
to me. Regardless, I'm kindasorta maybepossibly ready for fall.
Truth: I'm ready for football.
2) The kids and I went to visit my mom last weekend. We had so much fun! On Saturday, the kids played in the little pool (that Gigi bought just for them!) and Sunday we went shopping. We weren't there very long but the kids love them some Gigi. They had a great time.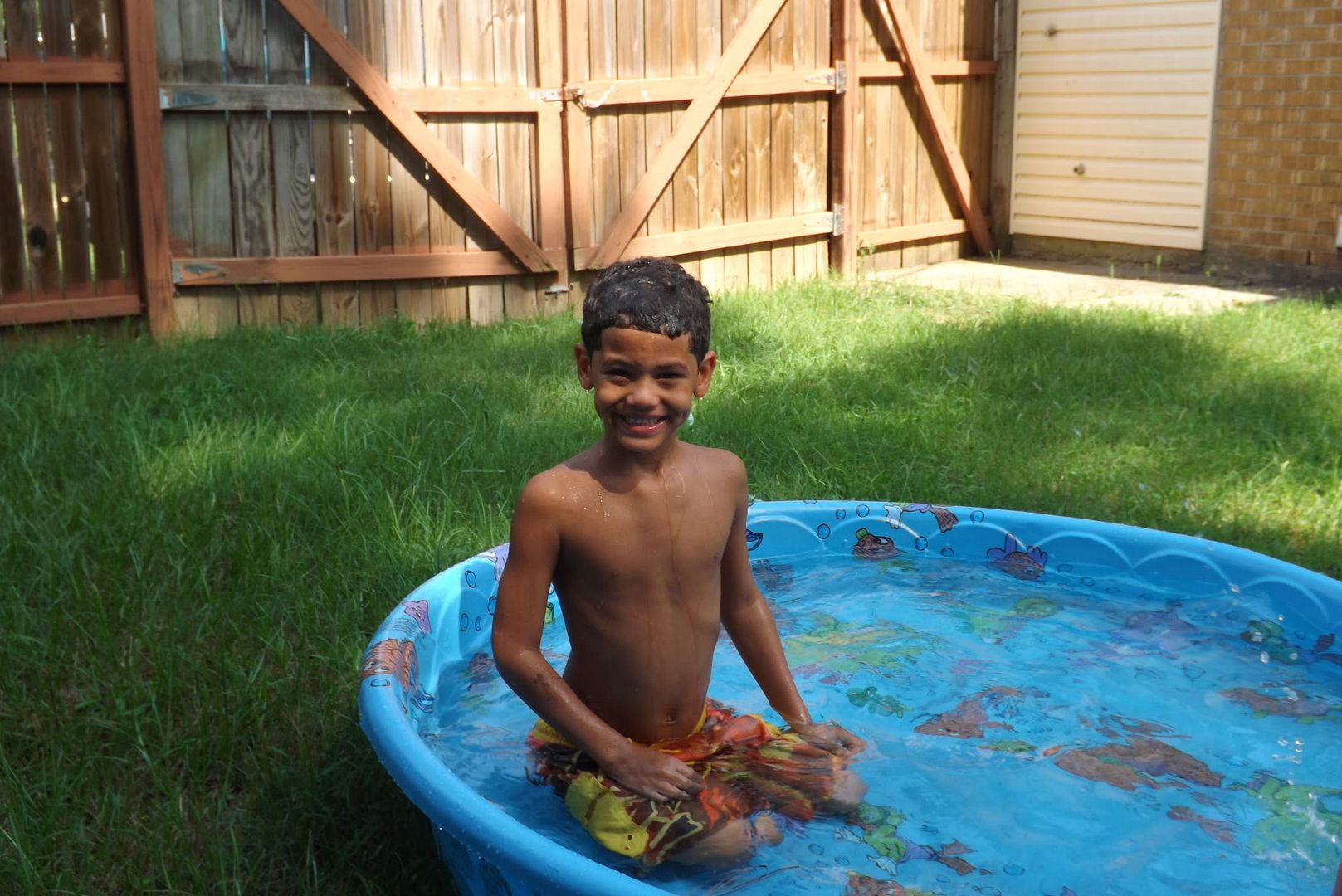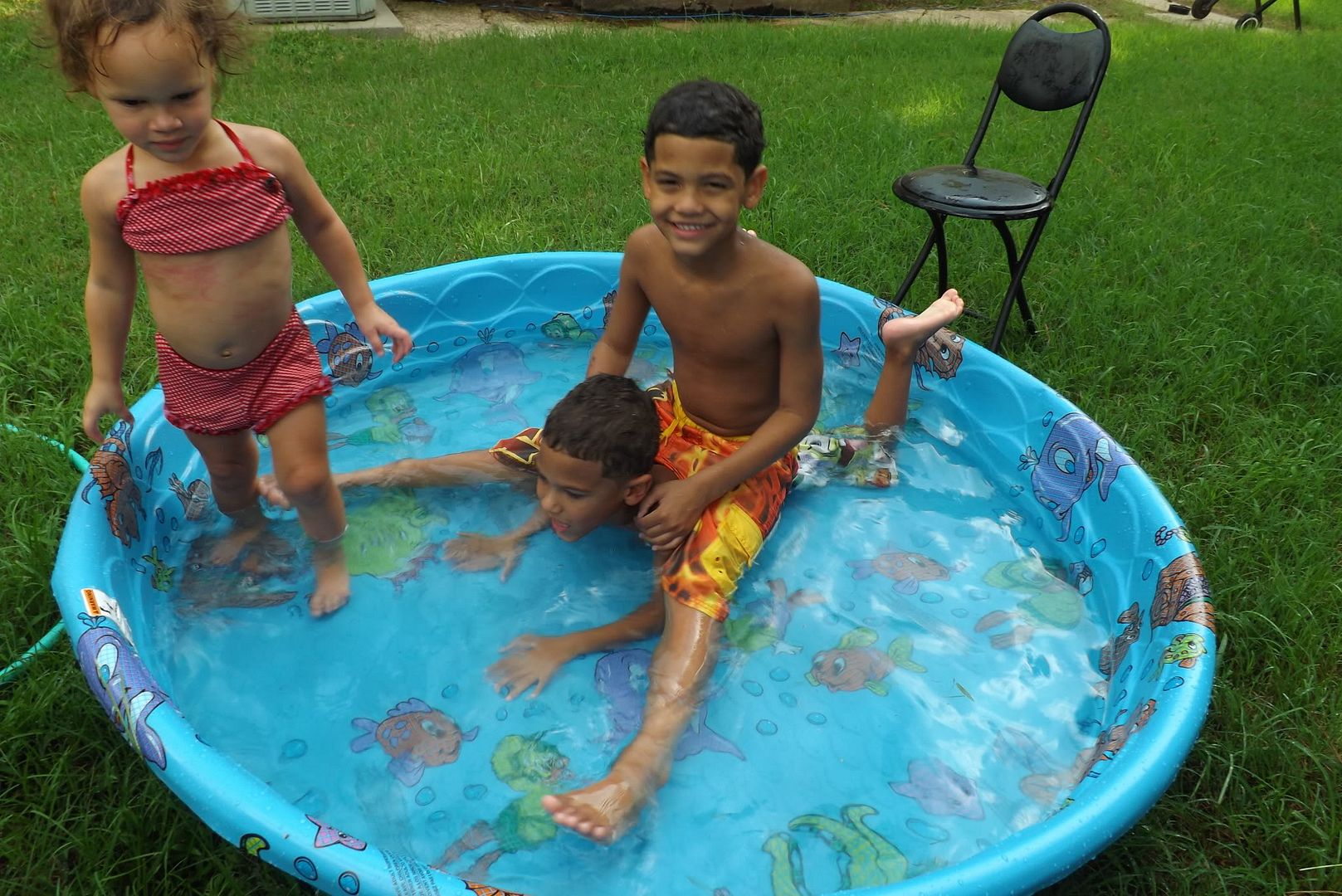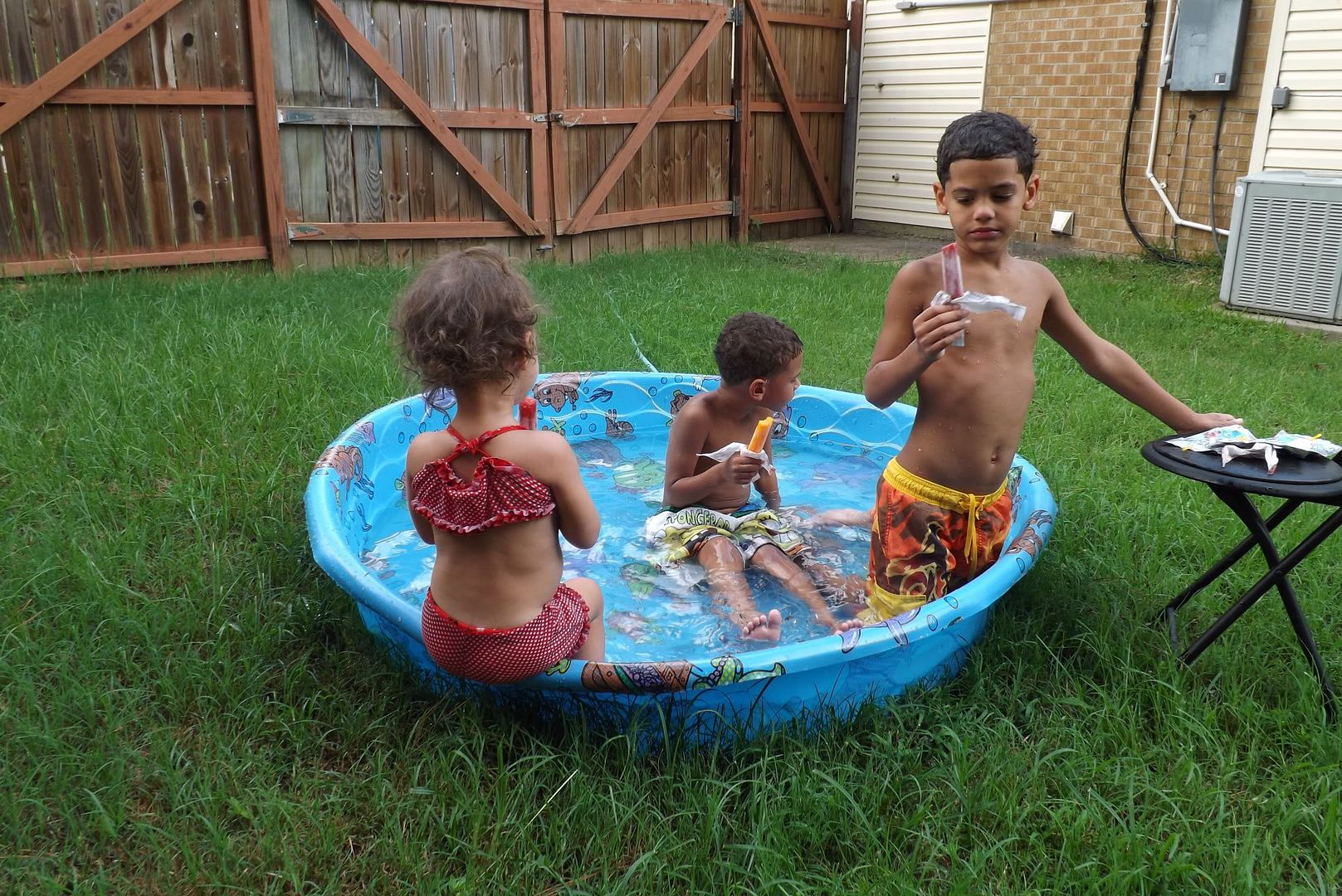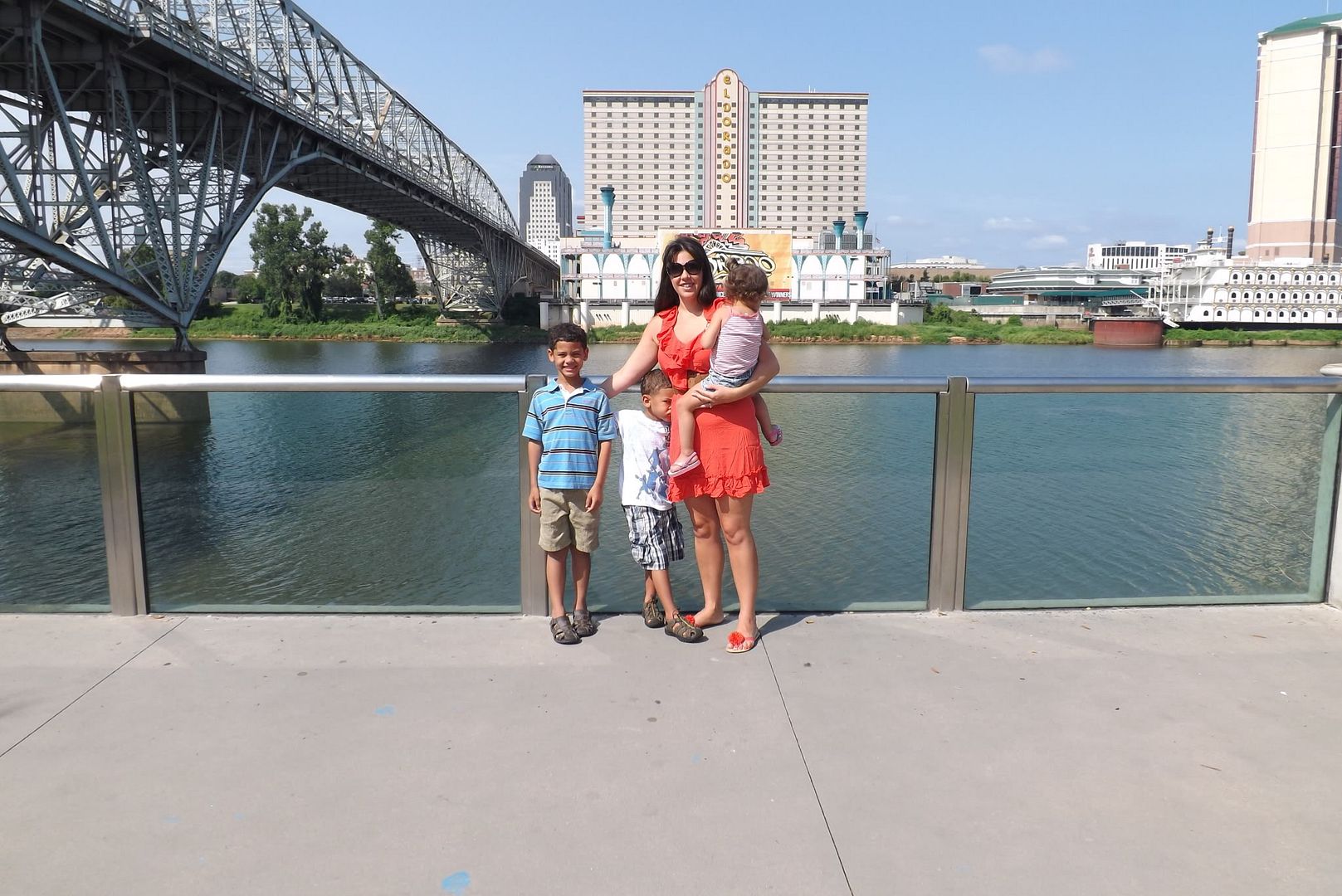 3) My Cheap Bitch Finds of the Week: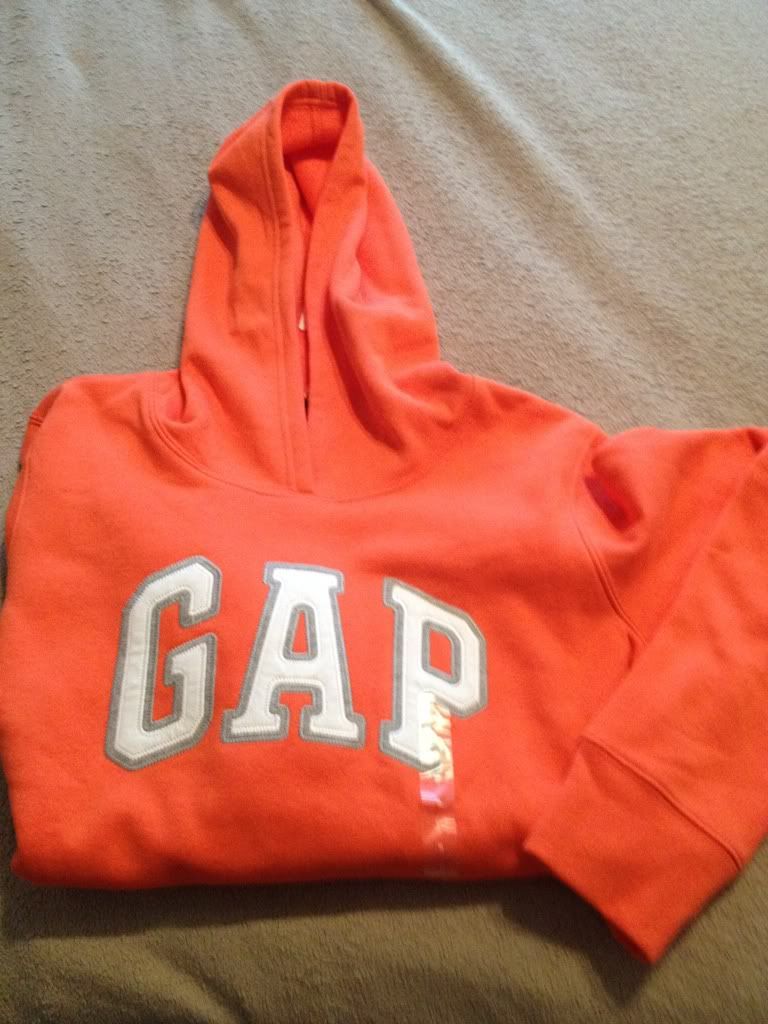 Hooded sweatshirt, Gap (duh) Outlet, $14.99
Shoes, Charming Charlie, $14.99
Dress, Charming Charlie, FREE! (They had a buy one clearance item, get one free promotion)
Don't worry. They won't be worn together.
4) I gained a grand total of six pounds on my two vacations. Then I managed to put on another couple since coming home. BLAH. BLAH, BLAH, BLAH. I remember the days when I could go on vacation, come home and drink a gallon of water a day, not eat like an asshole, and drop the vacation weight in a matter of three days. Getting old sucks.

5) I can't decide if I want to boycott Chik-fil-A or not. On the one hand: Boo, Bigots! On the other hand:
that chicken is delicious!
On the one hand: My marriage was once illegal too and I hate the thought that the money I pay for a (delicious) chicken sandwich could ever go, even in part, to prohibit people who love each other from being able to marry. On the other hand: most stores are fanchises. Do I want to hurt the "little people" far down the CFA food chain? This would be so much of an easier decision if someone like, I don't know,
Long John Silvers
had opened their big fat bigoted mouth. (And, really, I don't think this is just a matter of a difference of opinion -- it's all about equal rights. Replace "homosexual" with "interracial" or even just "black" or "Hispanic" and hello? Bigotry.)
6) The
sprinkler that we made last week
with merely a 2-liter bottle and some duct tape, finally gave out yesterday. It lasted a good six days longer than I ever thought possible. YAY DUCT TAPE!
7) My daughter has started referring to herself in the third person. For example, "Bear Bear MAD!" Yesterday she told me, "Bear Bear so cute!" Well. She's right.
8) I managed to participate in the Instagram daily challenge for May, June, and - so far - July. Here are the pics from the last week:
7/19 - Animal
7/20 - Eyes
7/21: 9:00
7/22: Upside Down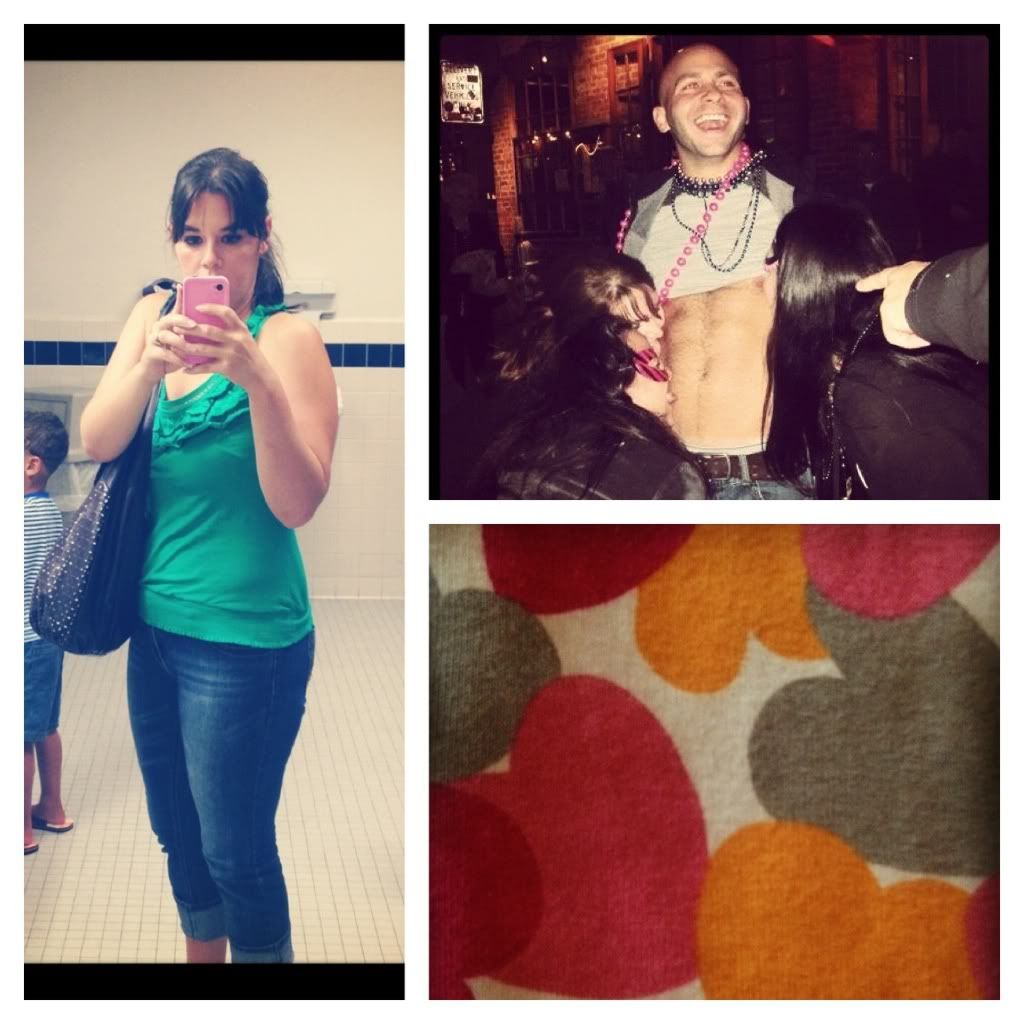 7/23: Mirror - (that was taken in the bathroom of the social security office. Ha!)
7/24: A stranger
7/25: Heart
9) We are doing Kindergarten Bootcamp this week (and next and the week after that). Basically this means our days of staying up late and sleeping in are Over-with-a-capital-O. I'm so sad! I think I'm more sad about losing the sleep-in time than I am about my baby going to kindergarten! On the upside, though, I did actually get up and work out this morning for the first time in well over a month.
10) There's a kitchen to clean and laundry to do (boo) so let me leave you with this:
Oh, you know you do it too!