If we lived in DC, I swear to you, the kids and I would be at one of the Smithsonian museums at least once a week! We
loved
the museums and definitely did not get to spend enough time in them.
Museum Numero Uno was the American Indian Museum.
I never would've really thought to go into this museum -- it's not one of the "big" ones I thought about when thinking about the Smithsonian, you know? They happened to have a really cool kid's area though! The boys liked it and Karis - man, she
loved
it. Melt-to-the-down when it was time to leave.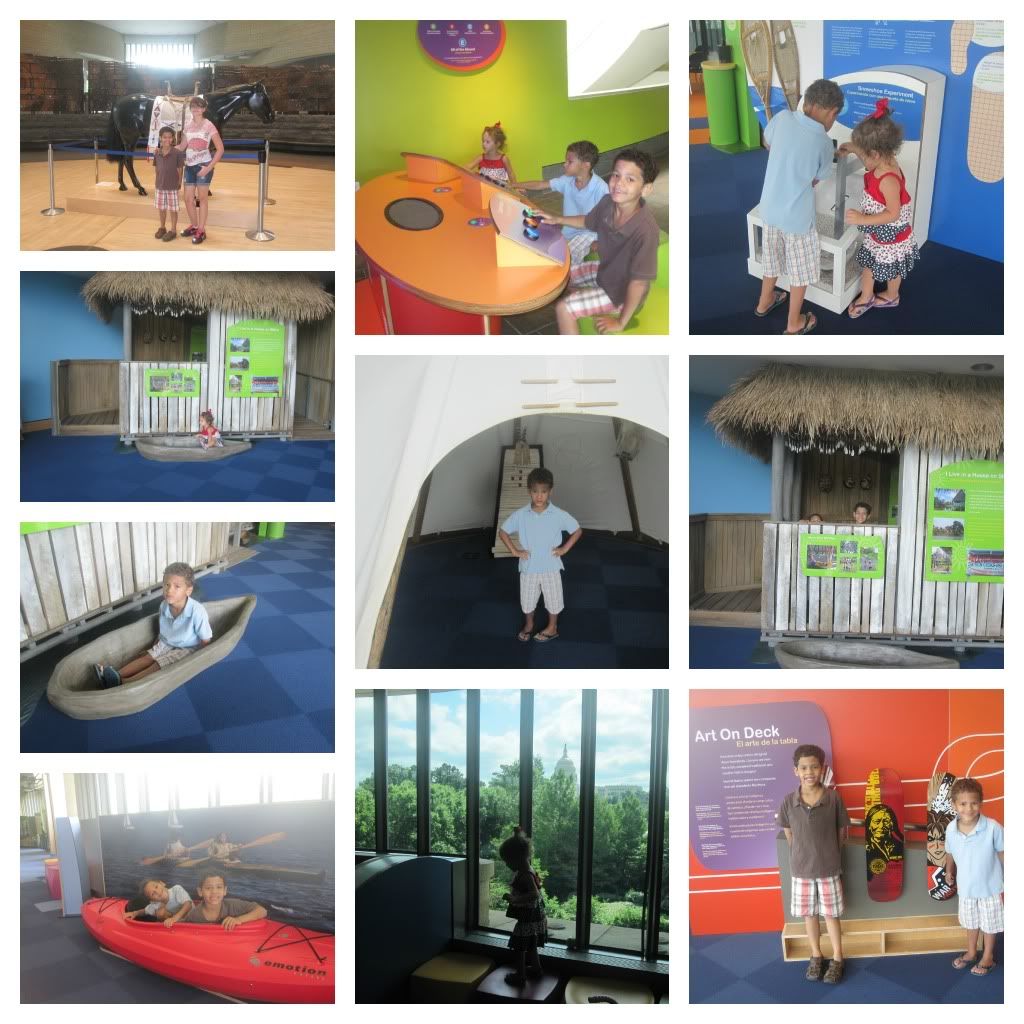 The kids tried Indian Fry Bread for the first time at the museum.
How do you think Kyan felt about it? ;)
Note: that Sprite cost more than the bread!
We spent a little over an hour at the Air and Space Museum. I don't know if there are words to express just how much Jaidan loved this one. The next day, he asked if we could go back. He loved seeing all the planes -- and being able to climb into planes and space shuttles and stuff.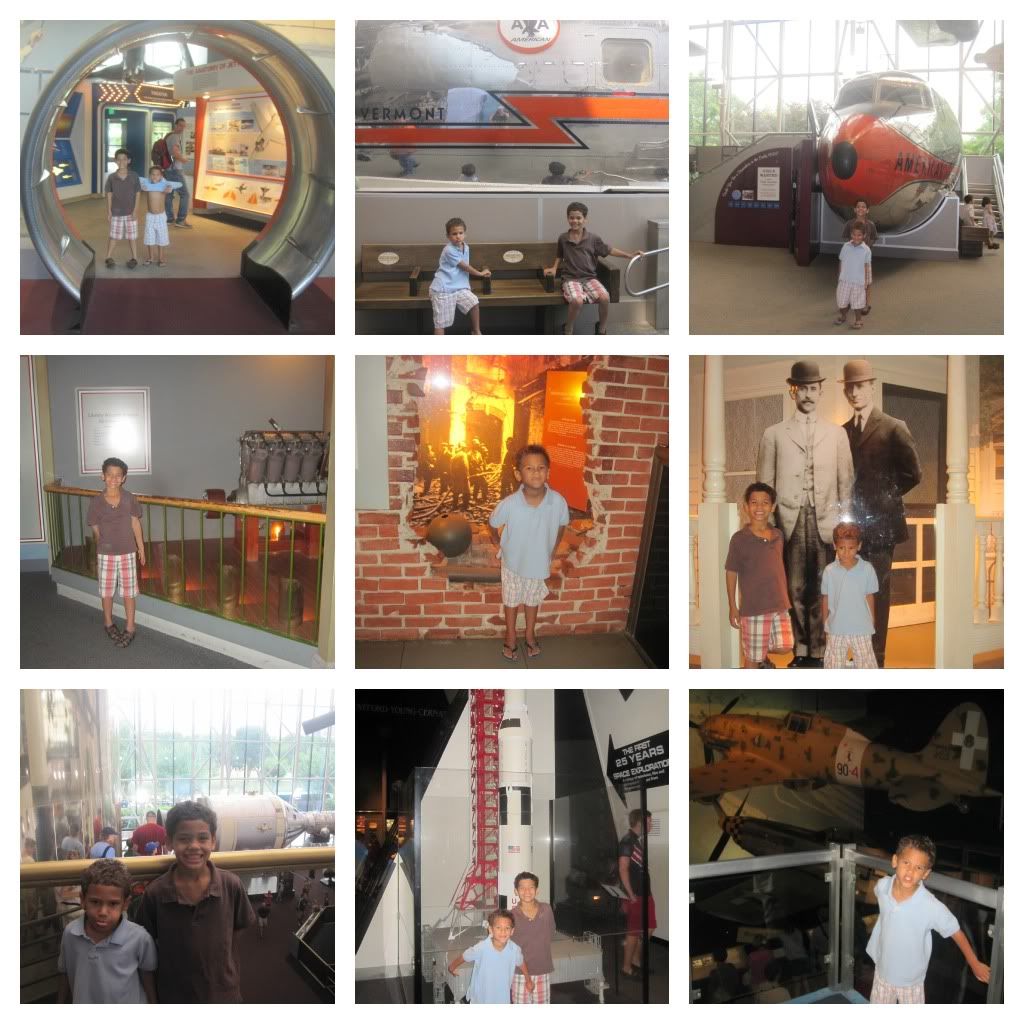 The neatest thing we saw at the Air and Space Museum? In my opinion, hands down, the Wright Brother's plane. For the boys, though, it was the space ships.
My personal favorite of all the museums was the National Museum of American History. I am a pop culture junkie and this was a treasure trove of all kinds of pop culture!
Among the more interesting things we saw: Innauguration gowns (including Michelle Obama's which is pictured above -- the line was a little long to get into the First Ladies exhibit but it was SO WORTH IT!), the china selected by all the first ladies over the years, a Lou Gehrig signed baseball, Babe Ruth signed baseball, Dorothy's ruby slippers, Ali's gloves, a camcorder used to shoot footage of 9/11, Archie Bunker's chair, the flag Francis Scott Key based the national anthem on. It was such an amazing museum! I could have literally spent the ENTIRE day there.

My only *sad face* from the day is that we didn't get to make it to the Natural History museum so my boys could check out the dinosaurs. Correction: my brother and his nephew totally made it to the museum and saw the "roars" but I was too busy paying $8 for ice cream from a vendor to even realize they'd headed over there. There is probably some sort of lesson in that and it involves, like, calories and high fructose corn syrup. Sigh. The fat kid never wins. :/

Next up: Aquia Church and Quantico!