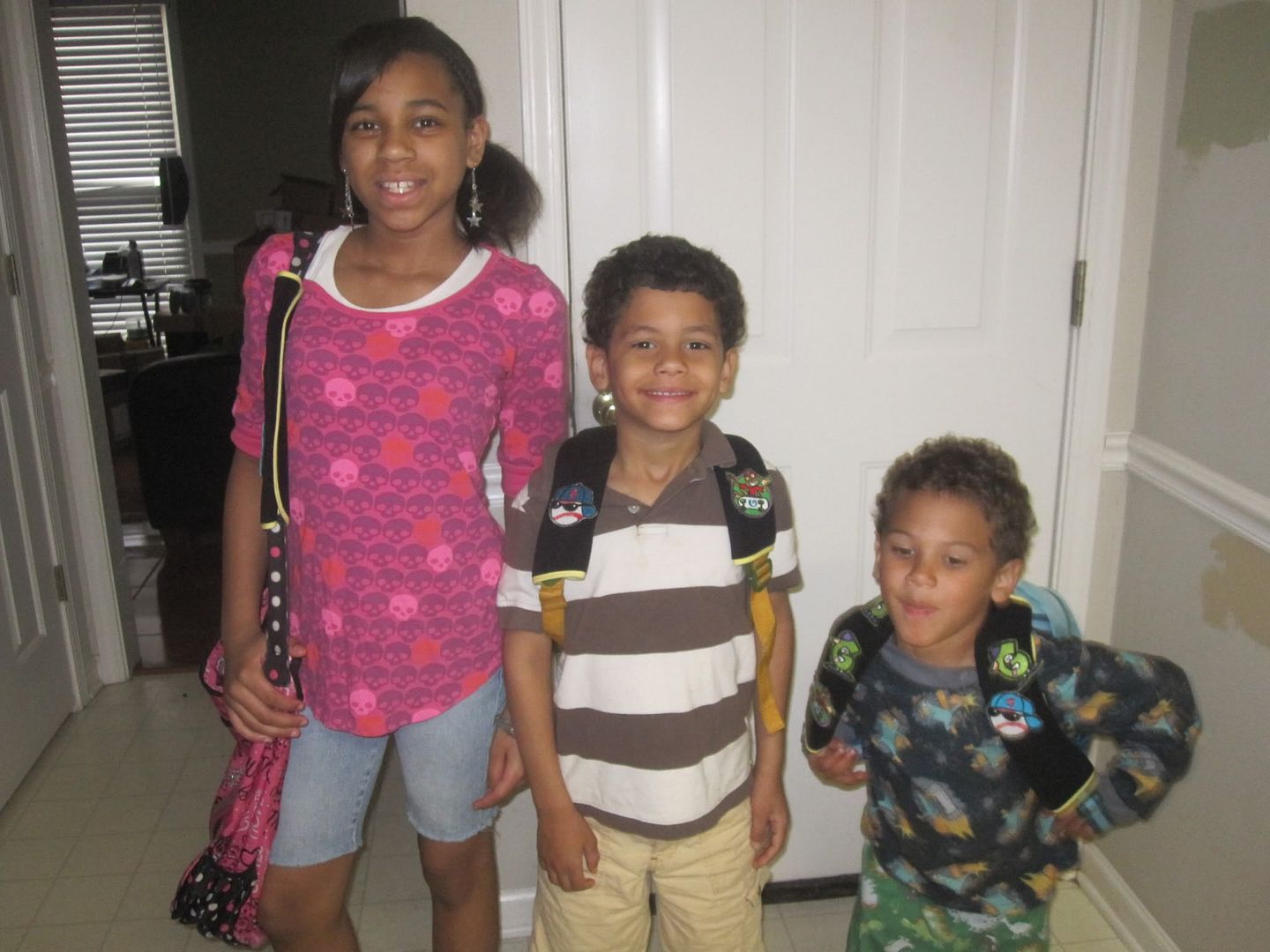 Jaidan doesn't start kindergarten for another four months or so, but we're already discussing the imporant things when it comes to school.
And by important I mean when we'll buy school supplies, what he'll take for lunch, and what kind of backpack he'll have. Will he have to use his Diego backpack that he's had for several years and, let's be real, has seen better days? Can he get a Spongebob backpack? Or maybe a Phineas and Pherb one? Can we find a backpack that has Batman, Spiderman, and Ironman ALL on it? Needless to say, backpacks are a big deal in our house.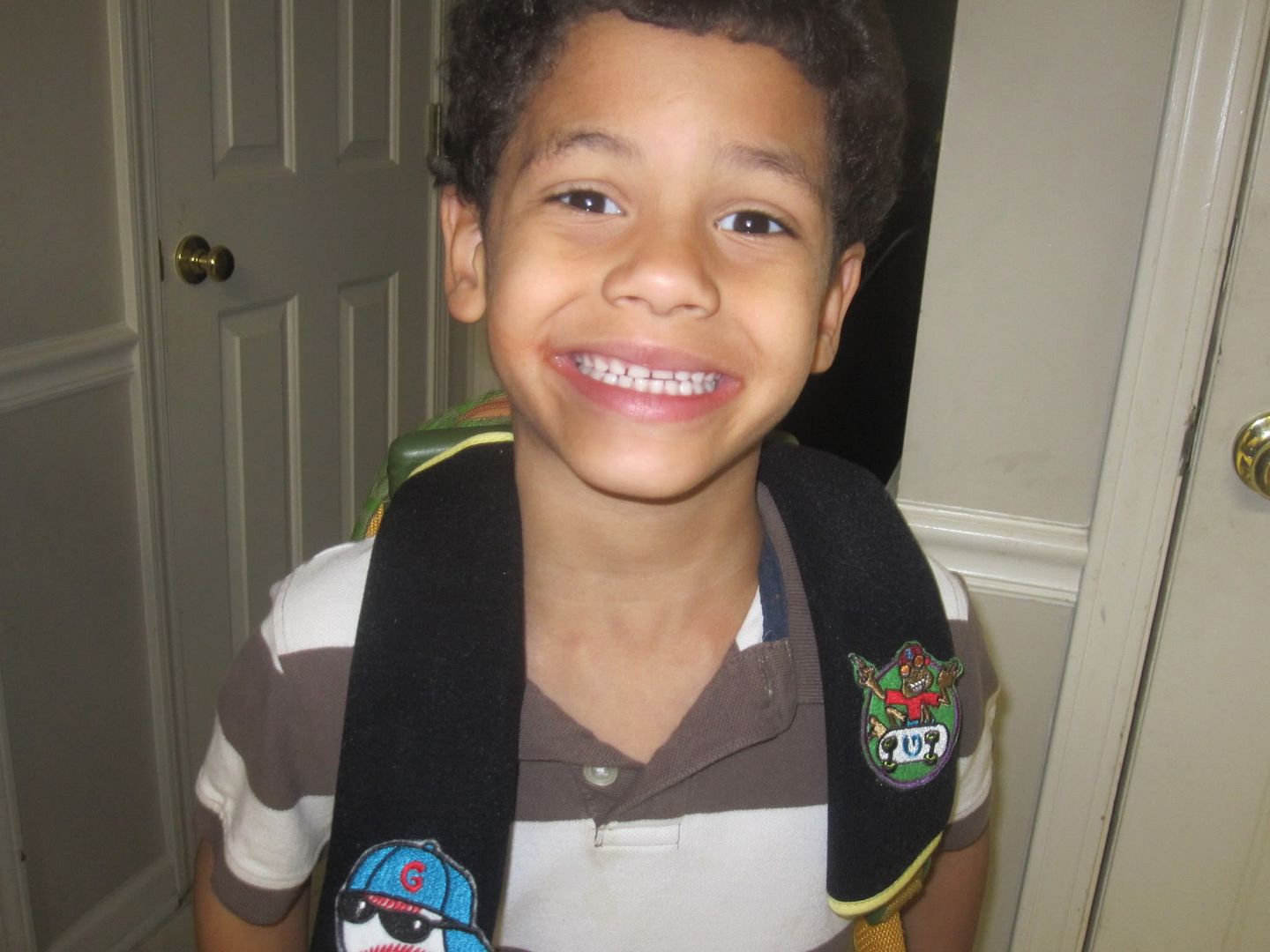 Gutzy Gear are these fun little straps you add to your backpack -- with tons of different patches, called gutzies, to add on to customize your backpack however you want. Everything is velcro therefore you have the option of changing things up to suit your mood. Fun stuff! They're available at Bed, Bath, and Beyond (sidenote: I get a weird, heady feeling when I walk in that store. Kind of how I feel when I walk into Target. Love.that.place).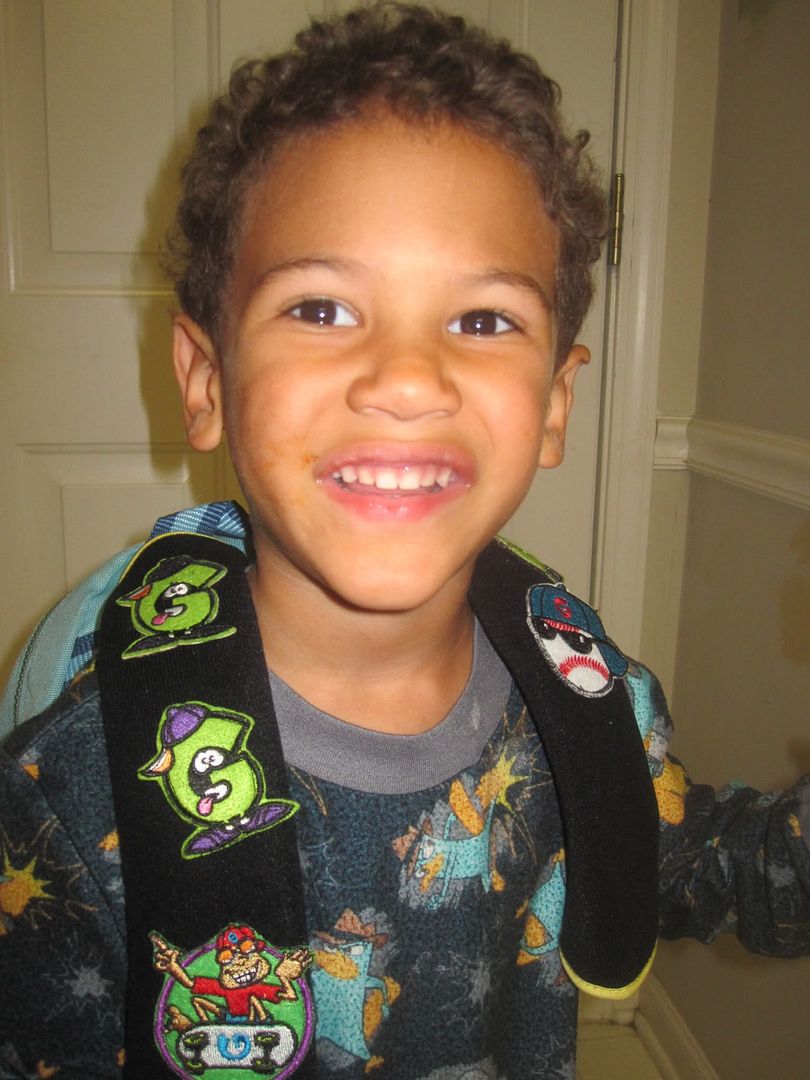 I knew Jaidan and Kyan would be crazy about Gutzy Gear. They love buttons and temporary tattoos and a whole bunch of other fun little things they refer to as "badges." It was pretty much a given that they would love gutzies -- and I was right! I was kind of surprised, though, that my 11-year-old middle schooler stepdaughter was also all into the Gutzy Gear!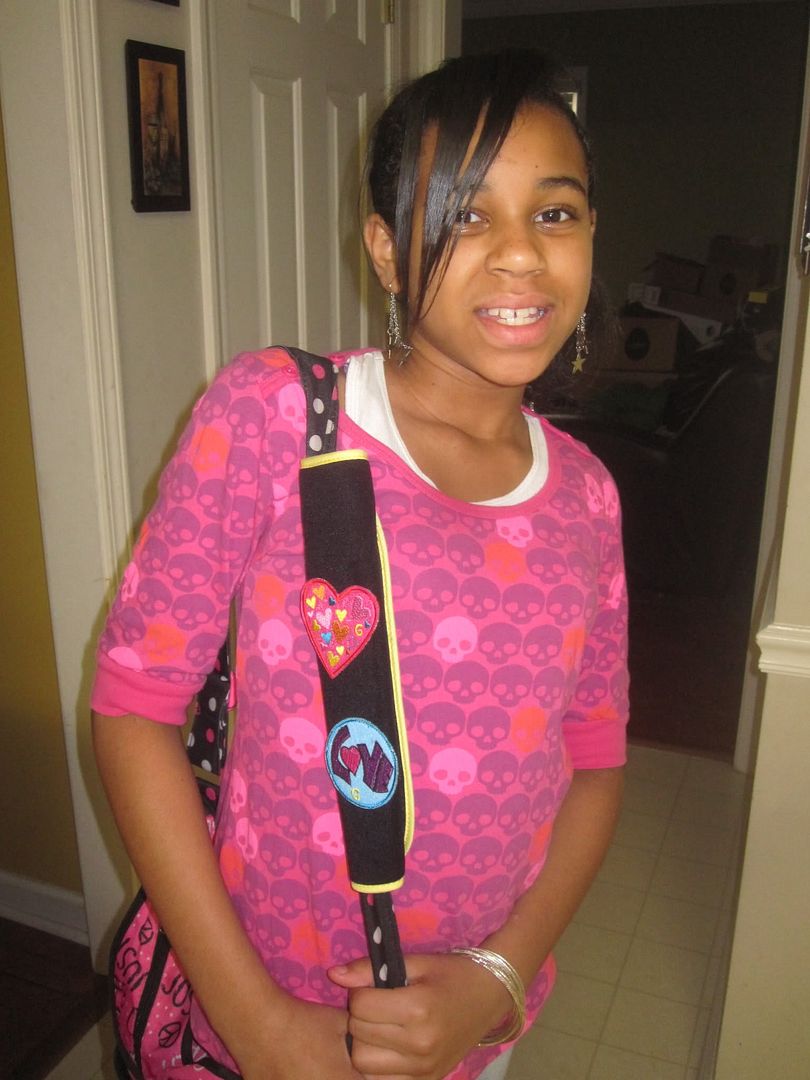 As you can see, they also work for the one strap backpacks! I suggested she use two and stack them on top of each other but she thought it looked better this way.
11 is such a weird age. You never know what they're going to think they're too old for. But Z has been sporting her Gutzy Gear for a couple weeks now, has switched up some of the patches, traded with one of her brothers, and even handed out more Gutzy Gear to a couple of her friends!
The Gutzy Gear is inexpensive and, obviously, pretty cool for kids of pretty much any age. They would make a great add-on for a birthday gift and additional gutzy patches could make for a fun stocking or Easter basket stuffer.
Want to win a Gutzy Gear Starter Pack for your own child?
The starter pack includes two straps and two gutzies. To win, just follow this blog and leave a comment on this post. The contest will run through 9:00 p.m. (central time) Sunday April 22. The winner will be chosen randomly.
And regardless of whether you win the Gutzy Starter pack or not, you can still earn some free gutzies! If you purchase a pack of gutzies (retail value $3.99 - $5.99) and send either a copy of your receipt or a picture of your child showing off their Gutzy Gear,
you will receive an additional gutzy that is not available in stores!
Just email your receipt or picture to
Amy@bsmmedia.com
with the subject line "Gutzy Gear BOGO promotion". Don't forget to include your shipping adress so they know where to send your free gutzy goodness!
Disclosure: I was provided with free product and compensation from Bed, Bath, and Beyond on behalf of Gutzy Gear. All opinions in this review are my own.