One week till Christmas Eve!
The kids are excited. I'm excited. And a little bummed. Because once it's over and once the after Christmas sales are over and New Years Eve has come and gone, we're onto the worst part of the whole entire year. I hate the month of January. I used to hate February more but now at least I have my trip to New Orleans to look forward to. But we're still two weeks away and I'm
already
dreading January.
Notsomuch dreading the fun of watching Eddie put together an arcade style basketball thingamajig on Christmas Eve night. Our brother-in-law told us it took him the better part of a day to put one together. So I'm assuming this could get pretty interesting. I'll have a bottle of wine on hand, all the left over food from previously in the day, and the camcorder on my phone ready to go . . .
Here's a look at some of the Pinterest activities we did this week.
Yummies:
Root Beer Pulled Pork
- So the root beer in this works as a tenderizer. You drain it all out before adding your barbecue sauce. Honestly, it tasted just like any other pulled pork recipe. I didn't notice it as being any more or less tender. And since it cost
less
to buy a 20-liter of root beer, I have more than half a bottle left over. Because my kids are weird and don't like it and I've only had two (small) glasses because if I drink my calories then there better be some kind of alcohol involved . . .
Kid Food:
Pepperoni and Mozerella Crescent Rolls
- Zhariah and I have a standing theory that anything rolled in a crescent roll tastes good. This is just a mozerella cheese stick and a few pepperonies rolled up in a crescent roll. They were really good! I only had a few bites but Zhariah absolutely loved them (true test) and the other kids liked them as well. I served with a side of marinara so they could dip.
Kiddie Christmas: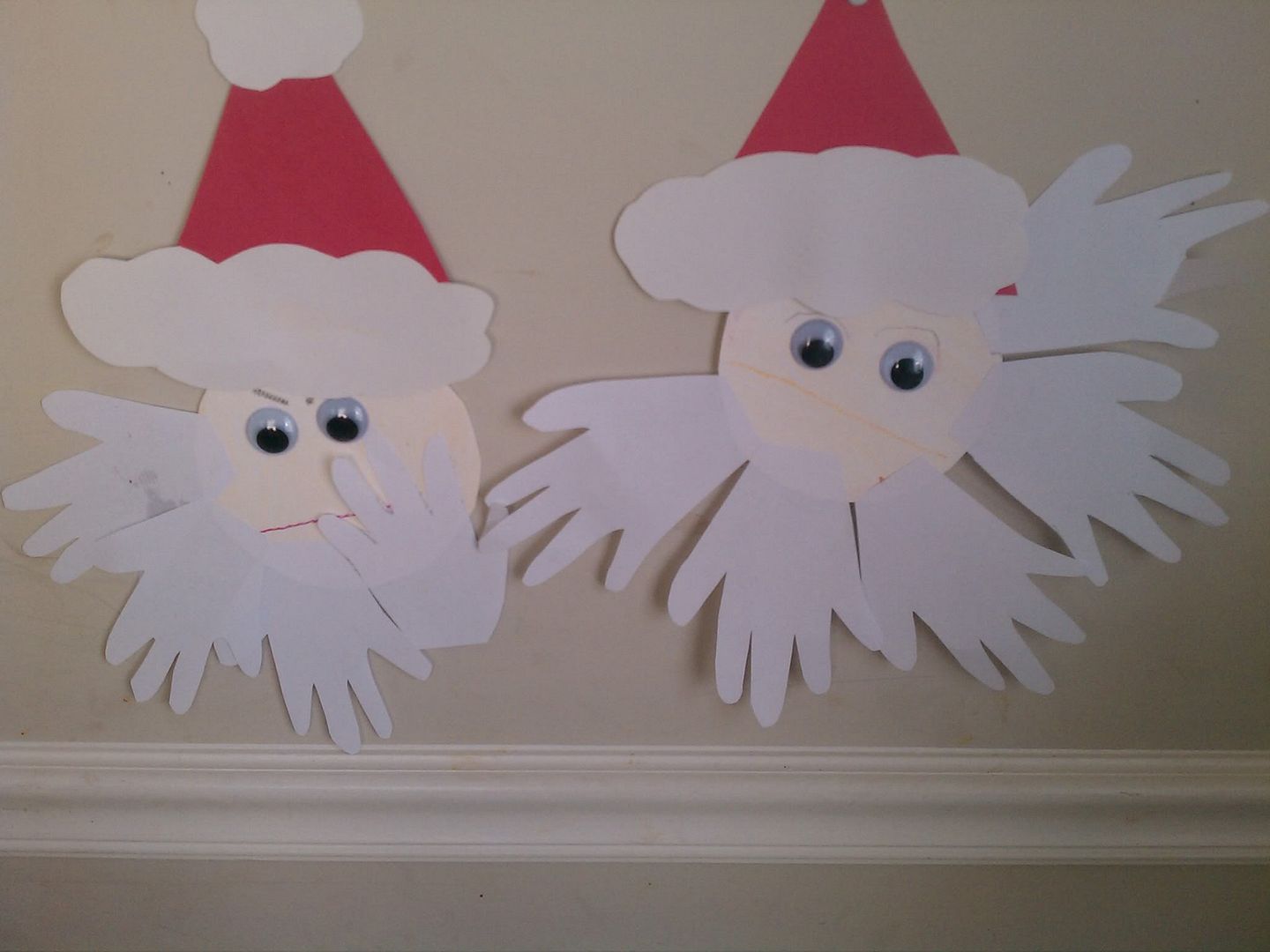 Handprint Santa that I can no longer find the pin for. I swear I pinned it though!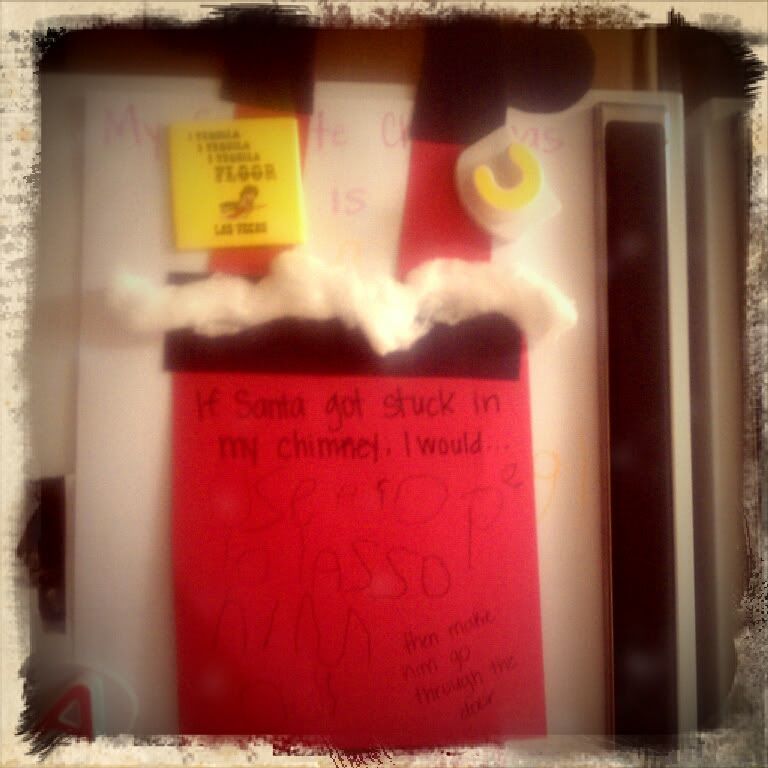 (If Santa got stuck in my chimney I would . . .
Use a rope to lasso him out then make him go through the door)